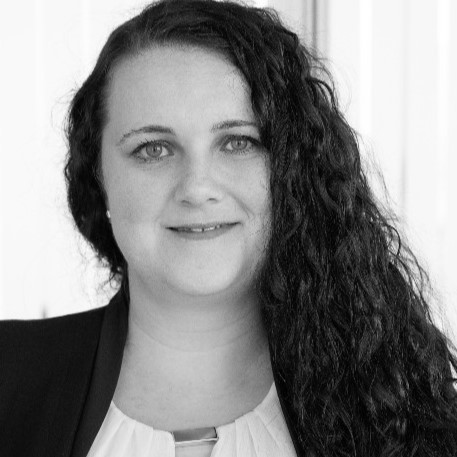 Renáta Palyafári 
Senior Developer at cxomni
You joined our team only last fall. For your young age, you bring an enormous amount of professional seniority, which of course appealed to us. What was your motivation to join cxomni?
I love variety! I always like to try out new technologies and roles, and in our growing, talented team there is a lot of room for my own wishes and personal development. As a senior developer here, I can visibly contribute to our product and that gives me a lot of pleasure. The commitment of the team and our common passion for excellent quality and precision was another incentive for me to join you.
You are a board game influencer and have already infected some of your colleagues with gaming fever. Are there any skills that you can transfer from gaming to your job?
Yes, several of them! Board games promote strategic thinking and the ability to solve problems. Similar to my job, board games require analyzing complex situations and making profound decisions while always keeping an eye on the rules. 😉 Teamwork and communication are not neglected either: There are games on the market where cooperation matters and where you can only win as a team.
What does your typical workday at cxomni look like?
Since we are completely remotely organized at cxomni, I work from my home office. For me, the day always starts with a big cup of coffee. I use this time to prioritize the upcoming tasks and plan my day. This is followed by the daily meeting with the entire development team, where we discuss what's coming up today. After that, I ideally devote a few concentrated hours to work. In the afternoon, I often have meetings again or meet with the team for a small "virtual" coffee break. There we exchange information about the latest tools and developments or talk about current challenges.
What was your most interesting work experience with us?
As a still "new" member at cxomni, I vividly remember my first days. I immediately joined our annual team event, where I immediately felt at home thanks to the friendly colleagues. Since then, I have learned a lot about Customer Journey Mapping and Journey Management, which are new and exciting fields for me.
What do you think the perfect colleague should bring to the table?
In addition to professional competence, I think team spirit and good communication skills are very important: I like team-oriented colleagues who work well with others. Especially if they are willing to share their knowledge and skills so that we can achieve the best results together. In this way, they support and motivate the other team members and foster an atmosphere of trust and cooperation.
Thank you very much for your answers, Renáta 🙂