CUSTOMER JOURNEY ANALYTICS
Analyze the impact of your customer interactions across all touchpoints
Customer Journey Analytics gives you the insights you need to understand your customers' experiences in the context of the journey they actually experience. From identifying key customer priorities and upselling opportunities to reducing churn rates, Customer Journey Analytics helps you understand your customer behavior data at specific touchpoints.
Using APIs, you can aggregate different data sources such as Voice of Customer, Web Analytics, CRM or Service Center Data into data journey maps. This allows you to visualize the actual journey experienced by your customers on the basis of data. In particular, by combining feedback data with transactional data, you can see the context and relevance of optimization potential.
Customer Journey Analytics for CX Teams
Discover and visualize the real journeys of your customers
The actual journeys experienced by your customers determine the success of your business such as revenue, customer lifetime value or churn rates. 
cxomni lets you analyze X-data and O-data by extracting the actual customer journeys from transactions and combine them with customer feedback. This allows you to draw conclusions about current preferences of your target group or about the most effective channels and touchpoints. 
This way you can identify pain points and bottlenecks faster and create added value for your business: through targeted measures for better conversions, a higher customer lifetime value or a simpler user experience.
Optimizing Touchpoints and Micro Moments
Customer Journey Analytics for Marketing Campaign and E-Commerce Teams
IDENTIFICATION OF UPSELLING POTENTIAL
Increase Customer Lifetime Value (CLV)
Customer Journey Analytics helps you understand the buying and service processes your customers experience. For example, by using web analytics data you can identify the journeys that most often lead to a purchase. Or detect the most efficient channels with the highest Customer Lifetime Value (CLV) and expand them with appropriate upselling campaigns.
Additional analysis of feedback data from surveys or user research helps you understand your customers' pains and identify critical touchpoints in the context of different journeys. If you know why customers abandon a journey, you can optimize jump-off points at an early stage and offer better experiences in the long term.
Benefits for marketing campaign and e-commerce teams:
Strengthen your customer relationships and reduce churns
With Journey Analytics, you understand the drivers of churn and can counteract them with the right CX initiatives. This enables you to deliver customer experiences that are perfectly aligned with the needs of your target group and improve customer loyalty.
Or you can increase the "share of wallet": If you know customer preferences and conversion probabilities, you can set the right purchase incentives at every stage of the customer journey. For example, by identifying the right channel for cross-selling opportunities or by finding the right timing for the  right offer.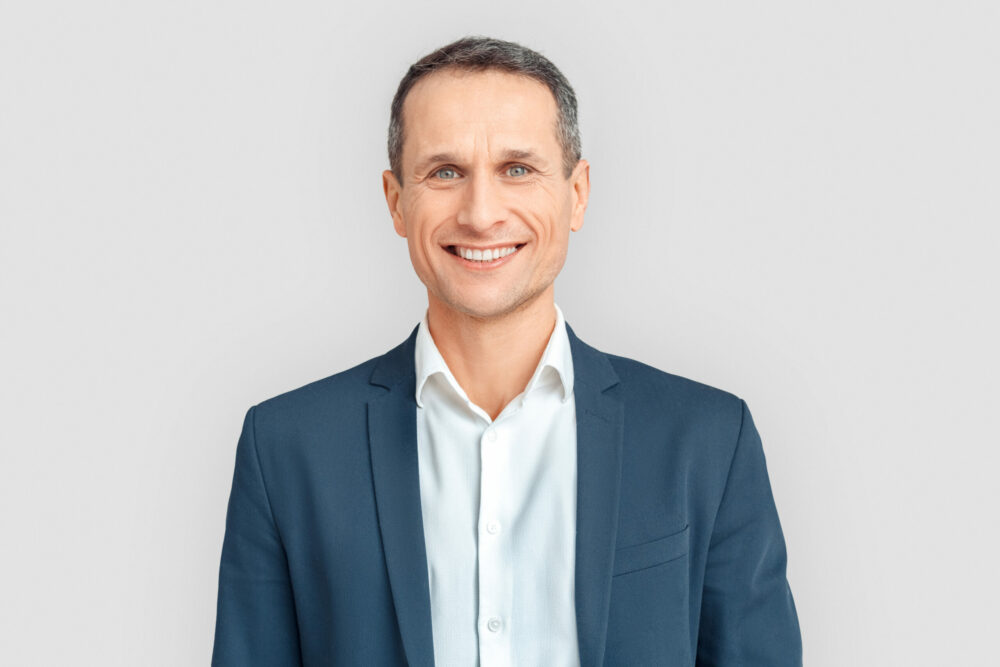 By regularly analyzing customer journeys and touchpoints, we were able to significantly increase our conversions and reduce customer acquisition costs by almost 20 percent.
Marc-André
Head of Customer Acquisition
Improve the efficiency of your processes and relieve budgets
The real benefit of combining X and O data (Experience & Operations) does not only come from measuring, but from actions that companies take based on the right insights.
With cxomni, you combine both worlds and evaluate all data individually in journey dashboards depending on the use case.
In this way, you can use customer journey analytics to ensure that processes meet the requirements of your target group, while at the same time using resources and budgets more efficiently.
Are you ready for a Customer Journey Analysis and fresh insights?