Why has Customer Journey Management become so important for a lot of companies? Do Journey Management platforms really provide a better understanding of the customer's perspective? Can CX be managed even more successfully with these tools? These are the questions that cxomni CEO Wolfgang Weber and Joana de Quintanilha, Vice President and Principal Analyst at Forrester, set out to answer in one of our latest webinars.
In this blog series, we present the highlights. Read part 1 to find out what Customer Journey Management is all about, what the main benefits for companies are, and why CX teams decide to work with Journey Management tools.
Times are changing: Companies need to grow with the demands of their customers
Let's start with customers. After all, they are the reason why companies map journeys and implement Journey Management. The fact is, customers are becoming more demanding in terms of what they expect from their brand experience. While it used to be the lowest price offer that influenced a purchase decision, reliability, security, speed and, above all, the ratings of other customers now play an important role..
The top four reasons for Customer Experience Management include:
CX is controllable: With many providers, for example, customers can check the status of their order in real time via live tracking functions. Delivery times can thus be reliably planned.
CX is emotional: Companies must convince customers with positive performance. For most customers, one negative experience is enough and they will churn.
CX is individual: Customers appreciate personalization. For example, if they are only shown products and offers that correspond to their wishes and user behavior, this shows that they are being taken seriously.
CX is end-to-end: Customer experiences don't take internal silos into account. Even if the buying experience was positive, poor customer service can permanently threaten the entire customer relationship.

This means, CX is becoming increasingly complex and must be managed holistically. Software-based Journey Management can ensure that customer journeys are not viewed through departmental glasses, but across the entire organizations, so that companies know and meet their customers' requirements at every stage of the journey.
The CX Ecosystem: Understanding customer experiences holistically
Forrester analyst Joana de Quintanilha refers to this complexity as the "Customer Experience Ecosystem." According to Quintanilha, understanding the customer journey is not the only thing that matters. CX teams need to manage the entire ecosystem around each journey. This Customer Experience Ecosystem includes all aspects that influence CX: from the customer, to employees and partners, to the technical systems and processes that underlie a customer interaction.
Journey Management thus goes one step further compared to Journey Mapping. It is not enough to understand the steps of a customer journey, its touchpoints, as well as the goals. CX teams must learn to understand the ecosystem that supports this journey. Key questions for this are, for example:
Which processes and stakeholders are part of this ecosystem?
How do they interact with each other?
What data is part of this ecosystem?
What are the relevant data sources?
A CX ecosystem consists of different layers, each of which individually enables the customer experience:
Customer Journey: The journey shows what customers experience in which context, how they feel about it, and what drives them.
Business Processes: They describe the individual transactions with all dependencies, responsibilities, data and roles.
Applicatios & Integrations: This includes all applications and tools that provide customer interactions (e.g. online store system). 
Data Management: This layer identifies the data, technology stack, and architecture that support the customer experience (e.g., the CRM).
Opportunities & Pain Points: This area permeates all layers and helps identify problem areas and provide guidance for meaningful improvements.
Customer Journey Management means orchestrating these layers, aggregating the insights from them, and distributing this information to the responsible stakeholders for implementing CX optimizations. 
Want to know more about Customer Journey Management?
Get the answers on current trends and best practices in this webcast with Forrester analyst Joana de Quintanilha.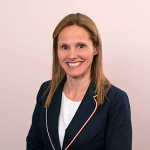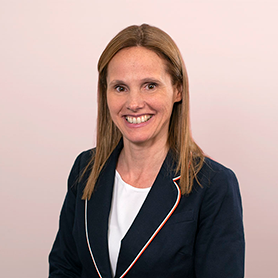 Why does Journey Management require the right software?
Simply put, Journey Management tools help companies master and manage this complexity. So let's take a look at two of the most important reasons for using software.
Among other things, these platforms allow CX teams to standardize and scale their Customer Journey Mapping. For example, when journeys become more complex due to multiple channels and many touchpoints with different responsibilities. Within the Journey Management software, CX teams can then define taxonomies and terminologies as a project standard and ensure that all stakeholders have the same journey understanding and speak the "same language" when it comes to optimizing a journey. This is an important prerequisite for linking insights and connecting the impact of Journey Management initiatives to business goals.
Analytics and dashboards are another aspect. In Forrester's Q1 2022 Global State of Customer Experience Programs Survey, 20% of CX decision makers said they plan to add data science and analytics to their programs starting in 2022. Because of the database structure and APIs of Journey Management software, CX teams can link relevant touchpoints to data sources such as CRM, web analytics, customer feedback, or user research. This gives them insights into journey performance that they can analyze, prioritize, and distribute to internal stakeholders in marketing, product development, or customer care as needed with integrated dashboards.
Curious now? In Part II. of our blog series we will explain what to consider when implementing Journey Management software and which use cases can benefit your organization.
In addition, you can find additional insights and valuable checklists for the implementation of a Journey Management Framework in our playbook.